http://viagravscialisgeneric100mg.accountant viagravscialisgeneric100mg
http://tadalafilgeneric20mgpoint.accountant shop
http://onlineclub.accountant canadian drugstore
http://levitra20mgvsviagra.accountant site
http://viagrasamplesgenericinusa.accountant rx
5. Be prepared to go without.
Yes, the Jennings moved to consumer-friendly America where the electricity never shuts off and there is food aplenty. But they can never again see their friends and their families, or even use their real names. No matter how posh or developed your destination country is, it won't have all the comforts of home. I miss Thai food and fast internet the way Phillip and Elizabeth undoubtedly pine for ice-cold vodka and common ownership of the means of production.
6. Find your handler.
Phillip and Elizabeth's handler looks like a friendly grandma, but Claudia is more ruthless than any assassin on the Kremlin payroll. Most importantly, she's been in town longer than they have, so she makes sure the pair benefits from her wealth of experience. You'll want to find someone similar in your new home: an older, wiser expat who can show you the ropes (and who, ideally, won't kidnap and torture you one night just to make sure you're loyal.)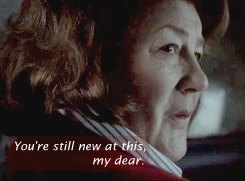 7. On the other hand…Make firm ties with locals.
Philip's relationship with Martha the secretary grants him access to the FBI and some of the best intelligence available, but it requires serious effort and hours and hours of commitment. I'm not suggesting a sham marriage is the way to cement your place in a new country, but it's certainly worth putting in the time to make real friends and connections. You can't truly understand a country or its people if you only hang out with other expats. Colleagues at work, playgroups, and artsy societies are good inroads into the culture.
8. Don a new wardrobe.
Elizabeth and Phillip have a stash of costumes that would make any drama club envious, and they know how to put a wig on so tight it won't fly off during knife fights or vigorous honeytrap lovemaking. Pretending to be someone else overseas is not advisable, but you should be prepared for different threads than you're used to. A new climate, social scene, and local customs may require unusual additions to your wardrobe; my closet has expanded to include shalwar kameeze, kurtas, and capulanas from my travels and is more interesting because of it. Try to enjoy new outfits as much as Elizabeth enjoys wearing those thigh-high boots. It's fun to put on something different.
9. Don't let your kids forget where they came from.
Even before Elizabeth decided to turn her daughter Paige into Mini-Spy, she was subtly implanting positive information about Mother Russia into her brain. ("Walking on the moon is okay, but some people think getting into space is the real thing.") Your children will soon feel more at home in the new country than you do, so it's worth keeping up the traditions of the motherland to give them a sense of their roots. It's why we take our daughter to Fourth of July picnics at the US Embassy, teach her how to make Mexican food, and never ever let her say "zed."
10. Work together.
Mr. and Mrs. Jennings have each other's backs, whether while convincing their son Henry to do his homework or breaking the arms and legs of a corpse to fit discretely into a suitcase. It's easier to go overseas with a partner who understands how much you miss Pandora and hate watching the Superbowl without the commercials. Take advantage of this resource if you can: it's nice to have at least one person who really knows where you came from and will go back with you someday when you leave. And lucky for you, when you do return it won't be with the CIA hot on your heels.